Our wine in a bag, the Vino Sacci, which is Latin for "wynsakkie". The Vino Saccis are available at Klawer Wine Cellar and contain our Klawer Chenin Blanc and Klawer Merlot 2017. Perfect for travel.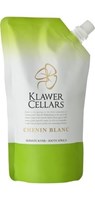 Fresh, crispy wine with tropical aromas and a complex aftertaste.
read more »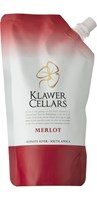 Well balanced in body and some ripe fruit, touches of warm spice, mint and dusty earth.
read more »
Not for sale to persons under the age of 18. Enjoy Responsibly.