Val du Charron
With a stunning views across the gently sloping Bovlei Valley, Val du Charron Wine and Leisure Estate is a tranquil escape outside the town of Wellington. The farm has character and a history of winemaking dating back to 1699. A visit at Val du Charron is an opportunity to indulge in world-class wines as you take in the vistas of the lush, evergreen vineyards.
Val du Charron offers luxurious accommodation, top-rated restaurants (Pizza Vista and The Grillroom), and a variety of activities, including wine tastings and running trails. An experience not to be missed is their Theatre of Wine tasting, which is a tasting of the estate's iconic Theatre of Wine range: the Four White Legs white blend, Pieter Erasmus-Den Deen Cape blend, and The Black Countess Rhone-style blend.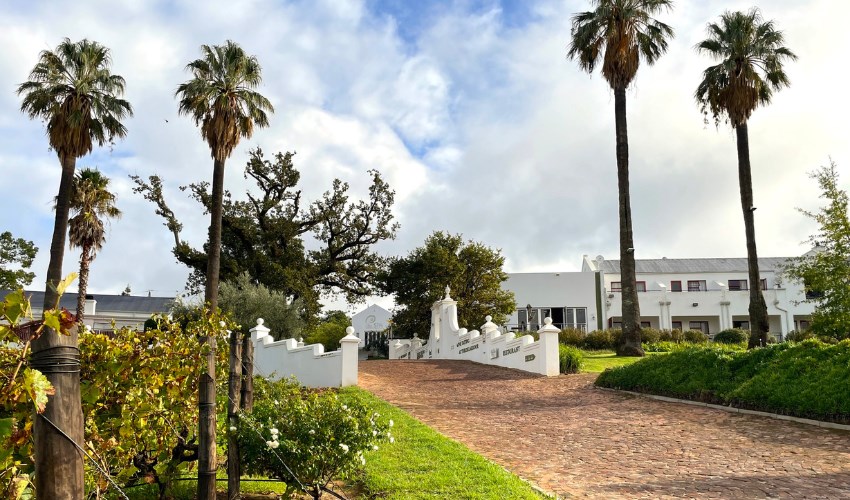 Groote Post
Located on the West Coast outside Darling, Groote Post is a historic 18th century wine farm with heart. The farm is owned and run by the Pentz family, who loves to welcome new guests and give them a taste of true country hospitality. The winery is situated in a lush green valley, with luxurious lawns and plenty of colourful wild flowers (depending on the season).
This family-friendly wine farm destination offers the following activities: wine tasting (a real bargain at R45 for 6 wines); game drives in their 2 000ha camp that's home to kudu, black wildebeest, springbok, eland, and more; and bird watching by the Klawervlei Dam.
There is also a restaurant, Hilda's Kitchen, that serves modern country food made using only the freshest produce. The restaurant also offers picnic baskets that you can enjoy on the lawns while breathing in the fresh air.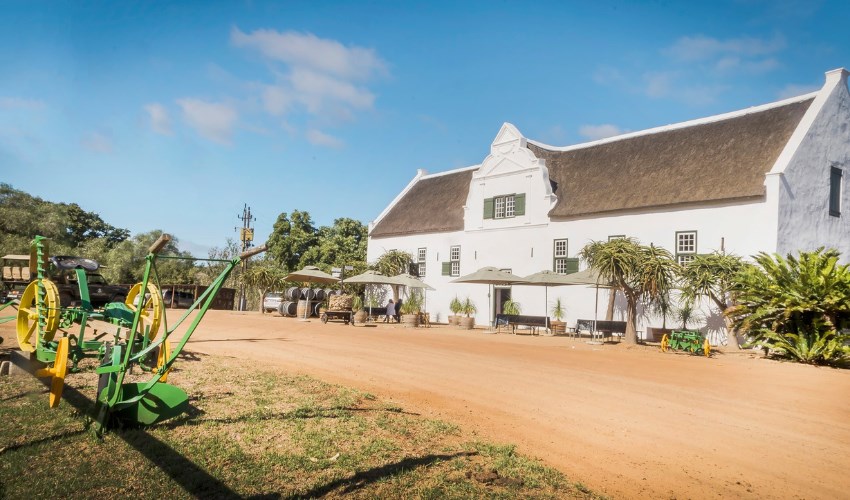 De Tol Farm Deli at Piekenierskloof
Travelling along the N7, a stop at Piekenierskloof Wines' historic De Tol Deli is a must. De Tol Farm Deli, probably the oldest farm stall on the N7, houses a farm deli as well as the Piekenierskloof tasting room and Carmién Tea Shop.
There is something for everyone at this family-friendly pit stop. The deli is perfect for lunch, a coffee break, or stocking up on quality farm produce and locally made gifts. Sample Piekenierkloof's award-winning wines, or join Carmién Tea for a cuppa. Among this exciting variety of experiences is the wine, rooibos tea and nibble pairing. This proudly South African pairing consists of four Piekenierskloof wines, four Carmién rooibos teas, and four savoury nibbles.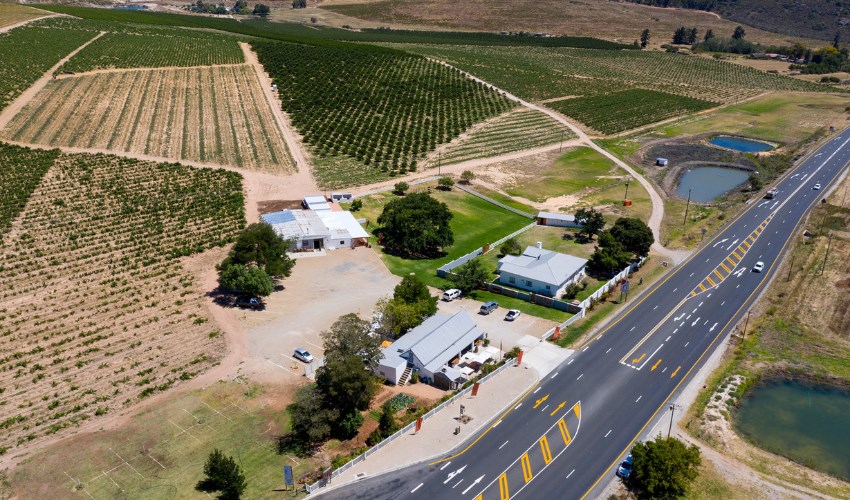 Klawer Wine Cellars
While travelling from Cape Town to Vredendal, you're surrounded by breathtaking landscapes that vary from citrus orchards and fynbos in the south to the spring flower splendour of the otherwise semi-arid Namakwaland region in the north. The small farming community of Klawer is nestled in a valley between the towns of Clanwilliam and Vredendal.
Situated just outside Klawer, you'll find Klawer Wine Cellars, a winery offering a warm and friendly welcome to visitors. Here, you can taste their range of top quality wines, which include various dry whites and reds, as well as sparkling, semi-sweet, and dessert wines.
Klawer Wine Cellar also offers exciting outdoor activities: The Bergkraal 4x4 routes, an excursion to the Heerenlogment Cave, and river rafting on the Doring River.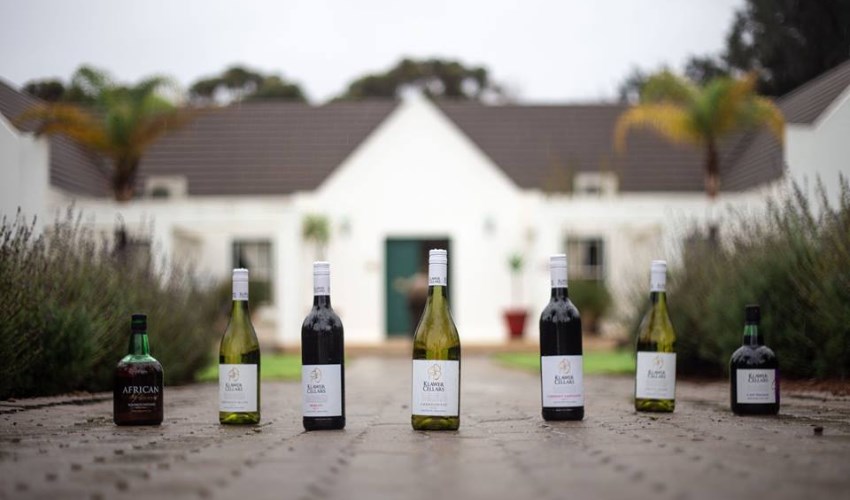 Boplaas
Visit this wine cellar in Calitzdorp in the Klein Karoo for a real treat. The Nel family's Boplaas Family Vineyards is well worth a visit if you're looking for a totally unique tasting experience.
The hardy Portuguese grape Tinta Barocca is at the heart of this winery's range and they are renowned and loved for their unique Portuguese-style table wines. The family also has a proud tradition of distilling pot still brandy. (Did you know? Boplaas released South Africa's very first estate pot still 5-year-old brandy in 1994!)
The farm is a family-run business and you'll feel like you're visiting friends when you step into their tasting room. You can do wine or spirits tasting, enjoy a chocolate and wine pairing, drink a bespoke artisanal cocktail, or shop their local deli products. What's more, the property is child- and pet-friendly.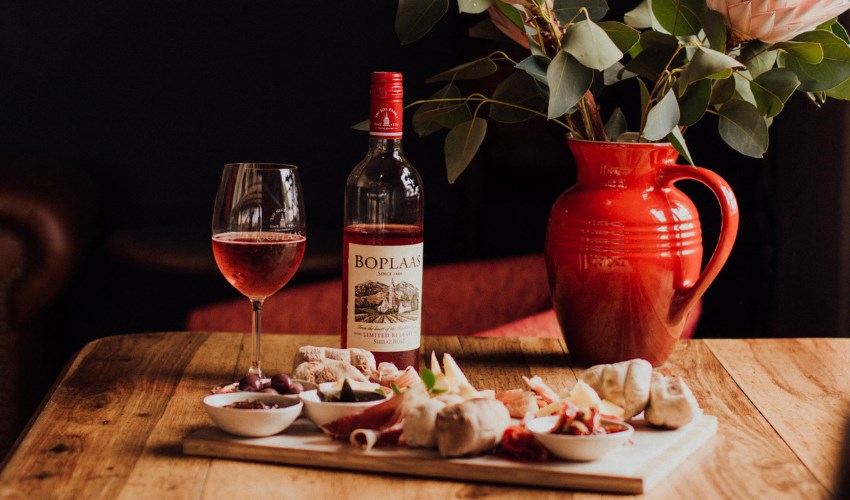 Jakkalsvlei
Hidden in a beautiful valley, Jakkalsvlei is an off-the-beaten-track wine farm situated 40km inland from the Indian Ocean next to the Langeberg Mountains. Their climate is warm and dry during the summer with the ocean cooling it down at night. The Jakkalsvlei range is focused on high-quality, fruit-driven fine wines, which is available for tasting at the farm.
Jakkalsvlei's restaurant, Wijnhuis, serves light meals, hearty lunches, and decadent wine pairings (think fudge and wine, cheese and wine pairing, macaron and wine paring, and more). Experience true Southern Cape hospitality at Jakkalsvlei!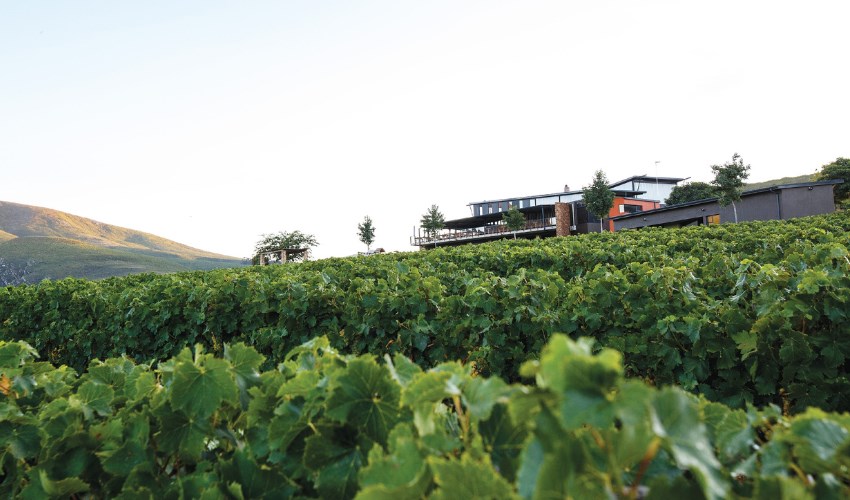 Herold Wines
Herold Wines is a small boutique wine estate in a secluded 324ha valley at the foot of Cradock Peak, the highest in the Outeniquas. At between 650m and 700m, its vines are rooted at a higher altitude than most other South African vineyards.
It's the perfect destination for a romantic weekend getaway in the Garden Route, with massive open spaces and wonderful views. They offer self-catering accommodation in quaint farm cottages; wine tasting; rustic dining; picnics; plenty of hiking routes into the Outeniqua Nature Reserve; fynbos footpaths; and river swimming pools. Well over 100 bird species have been listed.
Escape to the Garden Route mountains and relax in the ambience of the Outeniquas with the wines, people, and place of Herold.