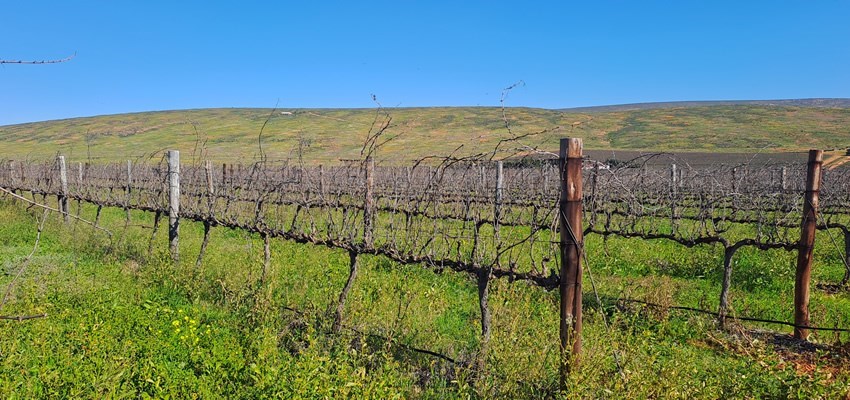 There's good and bad news. During the months of May, June and July the Olifants River region received more rain than we received for the whole of 2022.
Roads were washed away, and lots of vineyards were completely covered in water. We would never have thought that one could canoe across a vineyard field. People near rivers had to evacuate their homes and live in city halls.
Although this all seems negative, there is so much good sprouting from it.
Klawer Wine Cellars experienced a sense of community. People helped with food, blankets and clothing; provided transportation for people in need on boats; saved cows out of flowing rivers, and gave a helping hand where they could. This goes to show that the West Coast is the best coast!
Some vineyards were damaged by the flood but are not irreparable. Luckily for us, the floods happened in winter when the vineyards are at rest and use very little energy. Thus, the large amounts of water did not make the vines rot. In fact, due to the rain, new soil is washed across the surface getting rid of unwanted salts and leaving behind nutrient-rich soil.
The other upside is that, aside from the wet winter, we also experienced some very cold days which awakens the "eyes" of the vine. Hence, the vine realises spring is arriving and it's time to start blooming.
In the before and after pictures below, it is evident that there is life after the storm. On the left is where the water recently dried up leaving behind a muddy residue (which is filled with nutrients), and on the right is where the soil has started drying and is already boasting with an indigenous plant of the west coast called suurings. These are usually the first flowers to announce spring.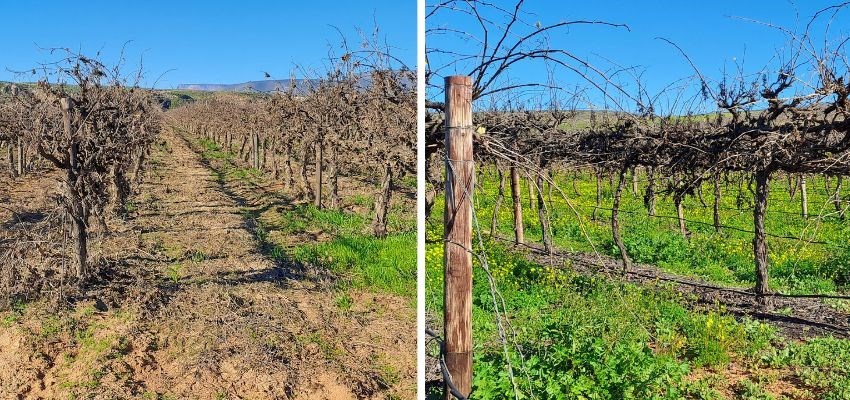 Thankful is an understatement! We are hoping for an excellent grape harvest in 2024 and one of the most beautiful flower seasons Namaqualand has seen. It is not the end of July yet and the first flowers are already out with patches of orange and white madeliefies showing off alongside the roads.
Flowers are returning to areas we have not seen in a long time. Namaqua daisies are forming snow-like fields.
After the heavy rains and loud thunder sounds, a trace has been left below, a rainbow on the ground.
We invite you to visit Klawer Wine Cellars this year on your way to the most spectacular flower season. We look forward to meeting you!